BarSTORM: Print Barcodes from Any Network Printer
What if you could print your own barcodes without the hassle of upgrading your hardware? Now you can, thanks to BarSTORM, the leading barcode printing solution from Top Barcodes.
What Is BarSTORM?
BarSTORM is a barcode printing software solution that runs in a Virtual Machine (VM) environment. BarSTORM lets you print barcodes on ANY standard printer or MFD without the need for additional hardware.
At a Glance: The Features and Benefits of BarSTORM
Printer-Independent. Automatically print barcodes on any manufacturer's PCL printer or MFD. It's ideal for mixed fleets.
Software Offering Seamless Integration. There's no need to purchase additional barcode DIMMS, USB drives or hardware "widgets" once you have BarSTORM.
Support Multiple Printers with a Single Solution. Manage barcode printing across multiple sites from one convenient and centralised location.
Save Money. Avoid having to buy new hardware each time your printer fleet is replaced.
Easy to Implement and Manage. BarSTORM will integrate smoothly into your existing VM infrastructure.
Multi-Vendor Printer Support by BarSTORM
BarSTORM gives full BarDIMM functionality to any manufacturer's PCL device, allowing you to print barcodes on any printer or MFD.
With its "BarDIMM Inside" technology, BarSTORM is completely compatible with BarDIMM. You still get all the great features of BarDIMM minus the limitations. You can easily replace your HP printers and MFDs with devices from other vendors when you use BarSTORM and not have to worry about making any hardware upgrades
Print on Multiple Printers with BarSTORM
One of the best features of BarSTORM is its capacity to support multiple printers across multiple sites. BarSTORM software runs in a Virtual Machine (VM) environment; it's a virtual print server that can link to all of your current printing devices.
This feature allows you to print barcodes on numerous printers and MFDs from a variety of vendors. All you have to do is purchase an unlocked BarSTORM license for each of the output devices that you want to print barcodes on and you're good to go.
Save Money with BarSTORM
Being "vendor-neutral", BarSTORM saves you money since you won't need to purchase a new barcode printing solution each time you renew your printer fleet. Simply install your new devices and continue printing with BarSTORM the same way you did on your old devices.
Try BarSTORM for Yourself
BarSTORM is available from Top Barcodes along with expert tech support. Find out more on installing and using BarSTORM.
You can even download a demo of the BarSTORM software to test the solution with your own data and on your own printers before purchasing.
Looking to print barcodes from Windows applications? You can with our Barcode Singles solution. Check out our website to discover more of our intelligent barcode solutions.
Got Any Questions?
Get in touch with our friendly experts today and we'll be happy to help.
Top Barcodes is provided by Fontware, an industry leader in corporate document and workflow solutions. We're proud to be the go-to barcode solutions provider for many well-respected international corporations, as well as healthcare and a variety of local and national governmental agencies.
Top Barcodes is here to help you implement the barcode technology you require, whether that's an Interleaved 2 of 5 code or a DataMatrix QR code for your next viral marketing campaign.
We pride ourselves on offering a reliable, efficient service and provide full technical support for all of our products and solutions – we're here to help, no matter the query.
Unsure whether we're the right provider for you? Speak with our friendly team today and discover the Top Barcodes difference.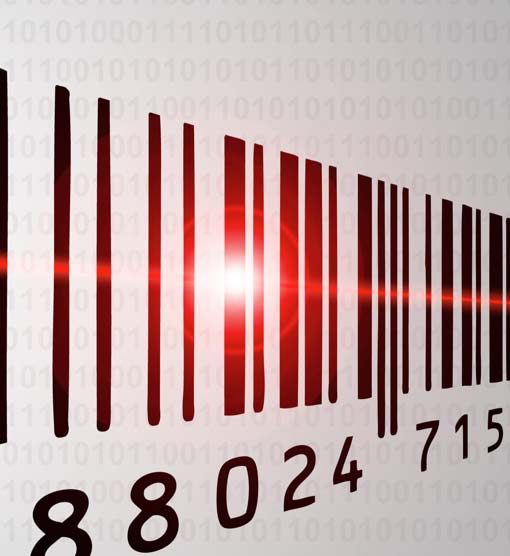 Retail
Tesco
IKEA
Harrods
Estee Lauder Companies Ltd
John Lewis Plc
The Boots Company Plc
Manufacturing
Rolls Royce
Jaguar Land Rover
BAE Systems
GlaxoSmithKline
Smurfit Kappa
Leyland Trucks
Government
Hertfordshire County Council
Durham County Council
Royal Borough Of Kensington & Chelsea
US Probation Office
Moray Council
London Borough of Camden
Logistics
UPS
DHL International
Swisslog
D B Schenker
Parcelforce Worldwide
TNT Logistics
Healthcare
Manchester Royal Infirmary
Ease Lancs Hospitals NHS Trust
Basingstoke & North Hants NHS Trust
Northern Ireland Blood Transfusion Service
Royal Liverpool Hospital
Blackpool, Fylde & Wyre NHS Trust
Education
University Of Manchester
University Of Portsmouth
Lancaster University
University Of Miami
Kingston University
University of Pittsburgh
Financial
Citibank
Royal Bank Of Scotland
HFC Bank
Bank of New York Limited
Volkswagen Financial Services
Scottish Life International
IT Companies
Apple Computer Inc
Xerox
Ricoh
DELL
Konica Minolta
HP