BarDIMM: Dedicated Barcode Printing for HP Devices
BarDIMM from Top Barcodes is a complete barcode printing solution for HP LaserJet printers. BarDIMM adds Barcode printing to your HP printer, allowing you to easily print high-quality 1D and 2D barcodes at speed from SAP, Oracle, ERP and Windows applications, as well as your custom applications. For non-HP printers, BarSTORM is a powerful alternative that can be used to easily print barcodes at speed.
What Is BarDIMM?
BarDIMM is a small Plug&Play USB dongle that, when inserted into your HP LaserJet printer, works like a memory expansion, instantly adding the ability to print virtually any 1D or 2D barcode without any middleware. Powered by JetMobile™ technology, the BarDIMM enables auto-barcode printing with checksum generation and full error checking. You can print barcodes on documents output by SAP R/3 and ECC applications, as well as Oracle, ERP and even your custom applications.
Widely thought of as the most complete and straightforward solution for accurately printing barcodes using an HP LaserJet printer, BarDIMM allows you to automate barcode printing in almost any size or orientation. You can embed captions in, above or below the bars in a variety of fonts and sizes. There is no software to load or additional hardware required, this saves a significant amount of network and PC bandwidth, as you are generating high-resolution barcodes using the printer engine.
Because BarDIMM extends the PCL5 language, host and network load lessen. If you need to barcode from any other system, such as Unix or mainframes, you can use BarDIMM to do this by inserting barcoding commands in PCL5 flows or ASCII/SCS spool files. You can also license the BarDIMM technology for integration in hardware or software.
The ultimate professional barcoding solution for ERP and Windows applications, BarDIMM allows you to print high-quality barcodes, in any size or direction, and to create custom barcodes without worrying about symbologies or error checking. It is an ideal solution for automating and simplifying a wide variety of business processes, from tracking documents in an office to managing patient data records in a hospital. BarDIMM is used in the retail, pharmacy, healthcare and manufacturing industries to efficiently automate barcoding processes. It is unrivalled for its ease of use, practicality and cost-effective nature.
BarDIMM Solutions for Non-HP Printers
Although the BarDIMM is designed for use with HP LaserJet printers, equally efficient and cost-effective solutions are available for other manufacturer's printers. The BarSTORM mini-server with embedded BarDIMM technology and BarDIMM Box can be used in conjunction with a wide variety of networked printers, allowing for barcode printing from multiple devices with error detection and checksum calculation performed by the BarDIMM firmware.
Interested in using BarDIMM to manage your business barcoding requirements? Call us today on 01489 505 075 to speak to one of our barcoding experts.
Got Any Questions?
Get in touch with our friendly experts today and we'll be happy to help.
Top Barcodes is provided by Fontware, an industry leader in corporate document and workflow solutions. We're proud to be the go-to barcode solutions provider for many well-respected international corporations, as well as healthcare and a variety of local and national governmental agencies.
Top Barcodes is here to help you implement the barcode technology you require, whether that's an Interleaved 2 of 5 code or a DataMatrix QR code for your next viral marketing campaign.
We pride ourselves on offering a reliable, efficient service and provide full technical support for all of our products and solutions – we're here to help, no matter the query.
Unsure whether we're the right provider for you? Speak with our friendly team today and discover the Top Barcodes difference.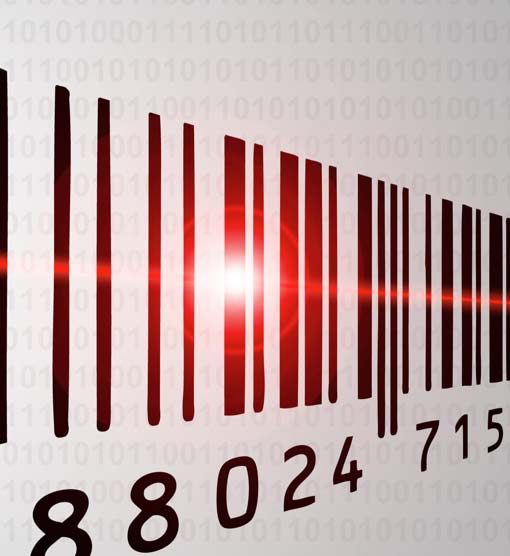 Retail
Tesco
IKEA
Harrods
Estee Lauder Companies Ltd
John Lewis Plc
The Boots Company Plc
Manufacturing
Rolls Royce
Jaguar Land Rover
BAE Systems
GlaxoSmithKline
Smurfit Kappa
Leyland Trucks
Government
Hertfordshire County Council
Durham County Council
Royal Borough Of Kensington & Chelsea
US Probation Office
Moray Council
London Borough of Camden
Logistics
UPS
DHL International
Swisslog
D B Schenker
Parcelforce Worldwide
TNT Logistics
Healthcare
Manchester Royal Infirmary
Ease Lancs Hospitals NHS Trust
Basingstoke & North Hants NHS Trust
Northern Ireland Blood Transfusion Service
Royal Liverpool Hospital
Blackpool, Fylde & Wyre NHS Trust
Education
University Of Manchester
University Of Portsmouth
Lancaster University
University Of Miami
Kingston University
University of Pittsburgh
Financial
Citibank
Royal Bank Of Scotland
HFC Bank
Bank of New York Limited
Volkswagen Financial Services
Scottish Life International
IT Companies
Apple Computer Inc
Xerox
Ricoh
DELL
Konica Minolta
HP