Barcode Singles 1D: Easy Barcode Printing From Windows Application
Create and print your own barcodes with Barcode Singles 1D — a comprehensive collection of fonts and utilities that can be used to generate an unlimited number of fully scalable barcodes. Barcode Singles is compatible with most Windows applications and allows users to produce variable barcodes that work across many combinations of environments. Automatic error checking and encoding are included, along with full Microsoft Office integration and DLL support for custom environments. These are just some of the many features that make Barcode Singles an industry-leading solution. Find out more in our informative blog post.
What Is Barcode Singles 1D?
Barcode Singles 1D is a comprehensive collection of fonts and utilities that makes it easy to create and print barcodes from within Windows applications and development environments such as MS Access, .NET, VB and C#. It is an ideal solution for printing 1D barcodes used on packaging, marketing materials, for document tracking, stock control, labels and database records,
Businesses that rely on barcoding solutions for effective stock tracking and essential day-to-day administration will appreciate Barcode Singles 1D for its simplicity and ease of use. The collection includes automatic error checking and encoding, add-ins for MS Word and MS Excel, with extended Excel functions, and a DLL for development environments.
Barcode Singles 1D can support graphics image generation, batch file conversions and the easy component MSI installs ready for use in minutes. Fonts are fully scalable, with human-readable text options, and are easy to insert or integrate wherever required. You can manually enter data for single barcodes, produce optional graphics image files and choose between four heights, each of which is fully scalable.
You can use Barcode Singles 1D to create as many barcodes as you require, with a wide variety of 1D barcodes supported including Code 128, Code 39, EAN-13, EAN-8, Interleaved 2 of 5, UPC-A, UPC-E and customised barcodes (available on request). You can license the software for all situations, including User, Server and Enterprise level licensing.
One of the many useful tools included in the Barcode Singles 1D collection is the Office Add-in for Word and Excel. This tool allows you to add a barcode quick-link to your Ribbon Bar and easily select and insert barcodes, encode existing data and check for errors before printing. There is also a useful Excel function that allows you to easily add a barcode function to a cell and select a particular type of 1D barcode to insert into your spreadsheet. If you are producing custom barcodes from within a .Net, C# or VB environment, the DLL functions allow for Windows Integrated Assembly within MS Access and make it easy to build barcodes into your applications.
Whether your business is using barcodes to effectively track documents, manage warehouse stock or optimise marketing campaigns, Barcode Singles 1D is the ultimate solution for creating unlimited customised barcodes from Windows.
Try Barcode Singles 1D Now — Download Your FREE Demo Today
Interested in creating custom barcodes with Barcode Singles 1D? Download a demo of the Barcode Singles 1D software today and test the solution with your data before purchasing.
Got Any Questions?
Get in touch with our friendly experts today and we'll be happy to help.
Top Barcodes is provided by Fontware, an industry leader in corporate document and workflow solutions. We're proud to be the go-to barcode solutions provider for many well-respected international corporations, as well as healthcare and a variety of local and national governmental agencies.
Top Barcodes is here to help you implement the barcode technology you require, whether that's an Interleaved 2 of 5 code or a DataMatrix QR code for your next viral marketing campaign.
We pride ourselves on offering a reliable, efficient service and provide full technical support for all of our products and solutions – we're here to help, no matter the query.
Unsure whether we're the right provider for you? Speak with our friendly team today and discover the Top Barcodes difference.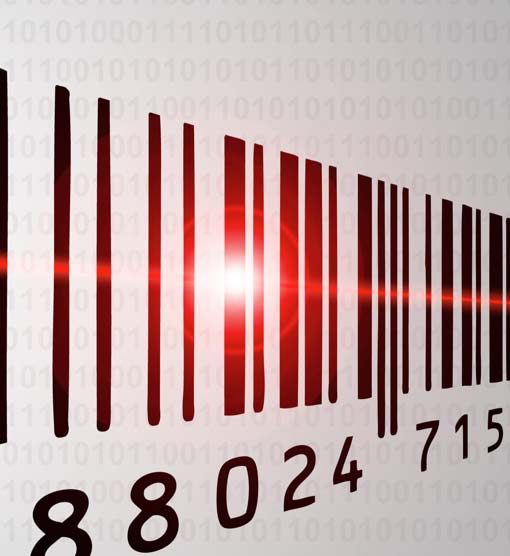 Retail
Tesco
IKEA
Harrods
Estee Lauder Companies Ltd
John Lewis Plc
The Boots Company Plc
Manufacturing
Rolls Royce
Jaguar Land Rover
BAE Systems
GlaxoSmithKline
Smurfit Kappa
Leyland Trucks
Government
Hertfordshire County Council
Durham County Council
Royal Borough Of Kensington & Chelsea
US Probation Office
Moray Council
London Borough of Camden
Logistics
UPS
DHL International
Swisslog
D B Schenker
Parcelforce Worldwide
TNT Logistics
Healthcare
Manchester Royal Infirmary
Ease Lancs Hospitals NHS Trust
Basingstoke & North Hants NHS Trust
Northern Ireland Blood Transfusion Service
Royal Liverpool Hospital
Blackpool, Fylde & Wyre NHS Trust
Education
University Of Manchester
University Of Portsmouth
Lancaster University
University Of Miami
Kingston University
University of Pittsburgh
Financial
Citibank
Royal Bank Of Scotland
HFC Bank
Bank of New York Limited
Volkswagen Financial Services
Scottish Life International
IT Companies
Apple Computer Inc
Xerox
Ricoh
DELL
Konica Minolta
HP